High-performing boards are strategically focused, engaged and agile.  Organizational Dynamics Consulting provides practical, unbiased guidance on the critical aspects of board effectiveness.  We evaluate your business holistically and provide a comprehensive view of your board and leadership bench. We deliver actionable results oriented solutions for today's most pressing needs while helping you anticipate and prepare for future opportunities and challenges.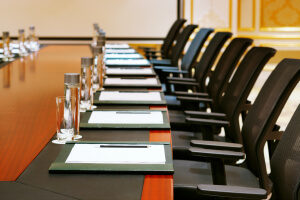 Board and CEO Succession – Making a seamless transition.
We work with board chairs and CEOs on succession planning.  This can include creating new plans; reviewing existing plans; and revising or updating plans to ensure that they meet best practice standards. When the time comes to implement the succession plan, we partner with you to mitigate risk and ensure a smooth, successful transition.
Leadership Assessment & Development – Ensuring a successful leadership team.
We have extensive expertise with leadership assessments and development. We partner with your board and CEO to determine the skills, behaviors, education, and experiences needed to ensure the best fit for your unique organization, its culture and leadership positions.  Proactively determining the gaps between what's required for success in positions and candidate levels, is instrumental for targeted development. This provides your organization with a strong bench to position it successfully for the future.
Board Culture and Performance – Increasing effectiveness
Alignment, trust, and engagement between the board and management, effective board and committee processes and structures, and attention to board composition and experiences, are all critical to high functioning boards.  Organizational Dynamics Consulting is an independent, neutral third party with the expertise, discretion and sensitivity to assist your board and CEO to address its most challenging issues, efficiently and effectively.  This supports your board and organization to demonstrate and maintain the highest standards of performance and effectiveness.
Learn more about how Organizational Dynamics Consulting can help your organization prepare for its future success.  Contact us for a free consultation at info@orgdynconsulting.com or 407-681-6300.