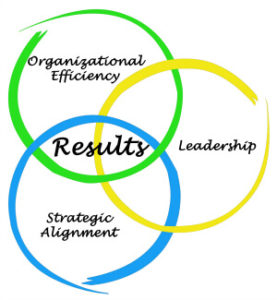 Strategic Alignment and Execution
As a leader, are you caught up IN running the day-to-day business, instead of focusing ON your business?  Do you periodically take a step back, objectively reflecting on what's happening with your business?  Take the time to determine where you want to go next?
In a recent study, the number one challenge for CEOs was effective execution. This included taking the time to create a focused plan and consistently executing that plan to proactively address the most important issues the company is facing.
Traction – Are all your employees focused and heading in the same direction?


Yes, this is one of the best-kept secrets in business today.  People are most engaged when they have focus and they know what good looks like. They are recognized for the successful results of their efforts and are supported when those results are not successful.
Organizational Dynamics Consulting combines in-depth consulting and coaching with the CEO and the leadership team to provide support for that focused execution. By aligning an organization's vision and strategic priorities with focused goals and accountability, all employees are on the same page, working together, to achieve unprecedented results.
As a trusted advisor, we work with you and your team to provide the right tools, skills, and perspectives to rapidly internalize your strategic vision. This translates into decisive and consistent action.  This allows your company to proactively anticipate challenges and more effectively deal with setbacks to ensure successful day-to-day activities.  Your organization will have more bandwidth to take advantage of new opportunities, leading to higher levels of business results and successes.
Learn more about how Organizational Dynamics Consulting can help you maximize your company's profitability and performance. Contact us for a free consultation at info@orgdynconsulting.com or 407-681-6300.